Details

Category: Information om Manipulation
Created: Sunday, 16 December 2018 09:39
Written by Nylonmanden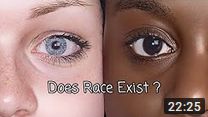 The illusion of race in America
(and else where)

Does "race" exist or is it the tool of culture creators, to divide and conquer.

Get the answers you need, from this very well done video by Dayz of Noah.

Length: 22 minutes.